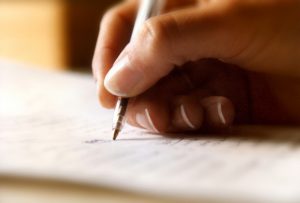 Do you feel like you know enough about your business and industry to crank out several pages worth of interesting content, only to sit down in front of the computer and stare mindlessly at the blank screen? It is almost as if the blinking cursor is mocking. If you have found yourself in this position, let us help you create web pages that are full of information relevant to your business.
We will work closely with you to make sure your products and services are cast with your passions in mind to potential clients. Providing content on your web pages that is easily understood and represents your business well is one of the many aspects that go into making a valuable site.
With so many companies competing for higher rankings on the search result page, it is important to have well written content that captures the readers attention and communicates the value of your products and services. Let One Strike help you stand out in your industry.